The Macallan Fine Oak 12 años, es uno de los Single Malt más premiados y admirados por sus finos ingredientes y destreza, por parte de los maestros de destilación, quienes  seleccionan el corte preciso de para luego envejecerlo en exclusivas barricas de roble. 
La línea The Macallan Fine Oak cuenta con cualidades únicas por ser un "Triple Cask Mature", lo que significa que maduran en barricas europeas sazonadas con jerez, de roble americano sazonadas con jerez y de roble americano curadas con Bourbon.
En esta nueva temporada, las terrazas y bares comienzan a jugar un rol más que importante al momento de decidir donde salir. 
Puedes disfrutar de 3 cocktails exclusivos, preparados con  
The Macallan Fine Oak 12 años, en los bares del Hotel W Santiago (W Lounge, Whisky Blue y Red2One) durante todo el mes de octubre. 
A FINE WHISKY SOUR
The Macallan Fine Oak 12 años, jugo de limón, goma y amargo de angostura ($14.900)
BLOOD AND SAND
The Macallan Fine Oak 12 años, Vermouth, licor de cherry Brandy y jugo de naranja natural ($14.900)
THE MACALLAN LORDS A LEAPING
The Macallan Fine Oak 12 años, jugo de lima, jarabe de miel, licor de pimienta jamaica y amargo de angostura. ($14.900)
Hotel W Santiago
Av. Isidora Goyenechea 3000, Las Condes, Santiago
+562 2770 000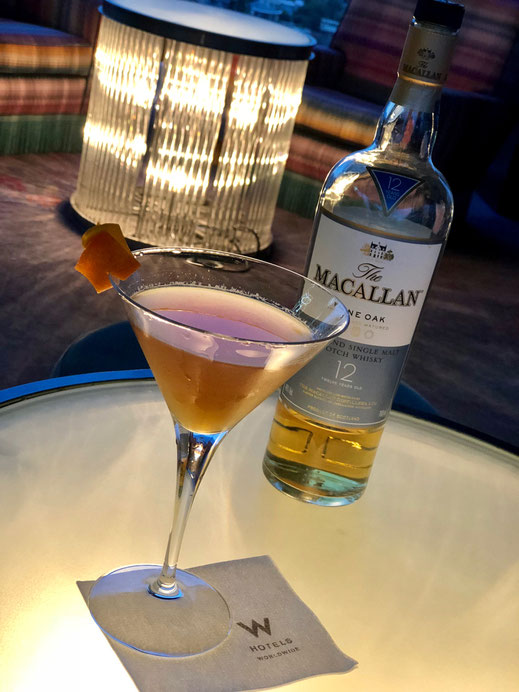 ---